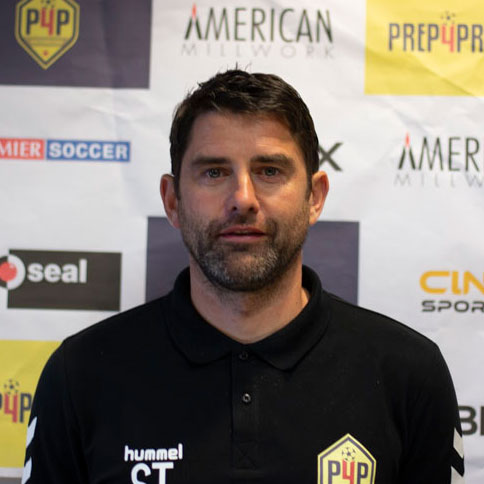 STUART TAYLOR
P4P COACHING DIRECTOR
ASSISTANT MANAGER, IPSWICH TOWN FC
Former Assistant Manager with Stoke City FC
Previously the Senior Development Coach (U23's) with Aston Villa FC where he was responsible for installing discipline and increasing the standards of the development group to start producing talent for the first team
Played for teams in the Scottish First Division League and the Republic of Ireland Premier League.
Coaching Qualifications: U.E.F.A. 'Pro' License, Scottish F.A.; U.E.F.A. 'A' License, Scottish F.A.; U.E.F.A. 'B' License, Scottish F.A.; Youth Levels (1, 2, 3 badges)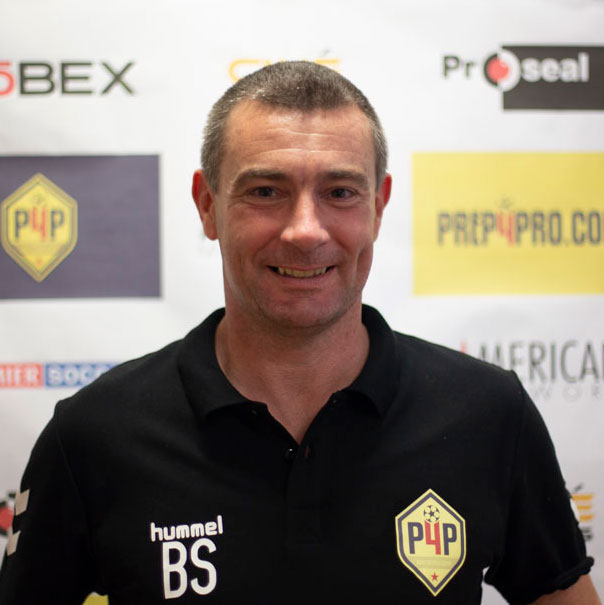 BARRY SMITH
P4P COACHING DIRECTOR
MANAGER, BRECHIN CITY FC
Former Manager Raith Rovers FC
Finished the 2017-2018 season with Raith Rovers as runners-up in the Scottish League One.
Previously Head Coach with Alloa F.C. and Youth Coach with Ross County F.C.; has critical experience in Youth Coaching/Development delivery.
Played in the Scottish Premier League and capped 5 times for Scotland's U21's
Coaching Qualifications: F.I.F.A Pro License; U.E.F.A. 'A' License, S.F.A.; U.E.F.A. 'B' License, S.F.A.; U.E.F.A. 'C' License, S.F.A.; Youth Award, S.F.A.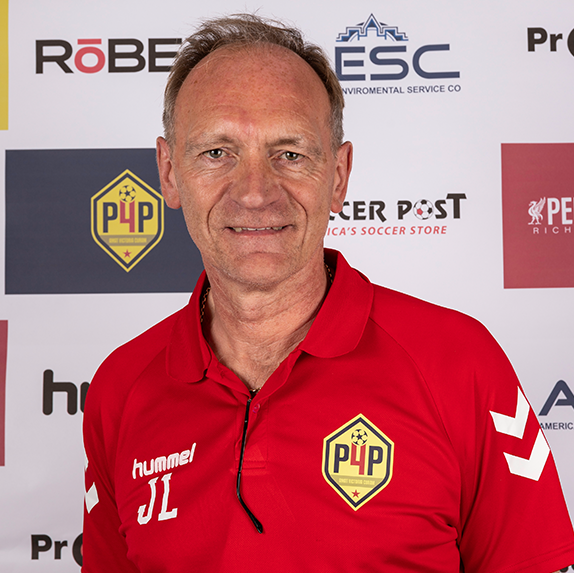 JIM LEIGHTON
P4P COACHING DIRECTOR
FORMER SCOTLAND GOALKEEPER
Former Scotland U21 GK Coach
Scottish Football Association staff coach, responsible for teaching, organizing, and examining for all levels of Goalkeeping coaching and Goalkeeping licensing for Goalkeeping coaches.
91 Scotland caps
Featured at four World Cup Finals tournaments. Won 14 major domestic and European trophies with Aberdeen, Manchester United and Dundee FC.
MBE for services to football 1999; Inducted into Scottish Football Hall of Fame 2008.
Qualifications: S.F.A. 'A' License, U.E.F.A. Pro Goalkeeping, U.E.F.A. Outfield.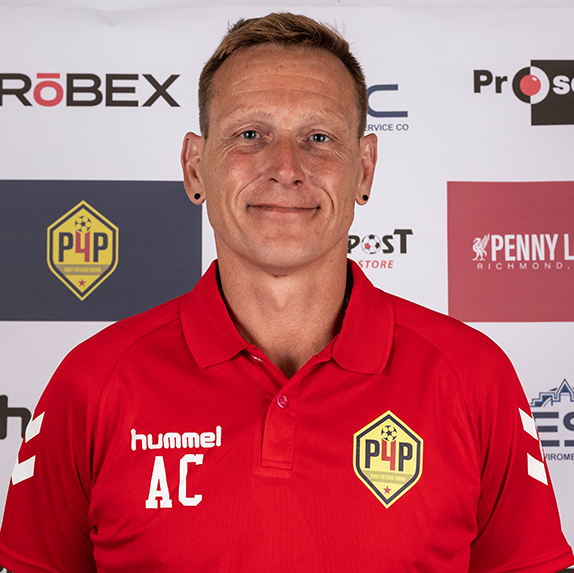 ADRIAN CLEWLOW
P4P COACHING DIRECTOR
ASSISTANT COACH/ GOALKEEPING COACH, RICHMOND KICKERS
F.A. Level 2, USSF, and NSCAA certified coach
NSCAA (USC) Advanced National and Advanced National Goalkeeping
M.S.S Sports Management, B.S. Health and Sports Science
Pro Goalkeeper Coach for Richmond Kickers
Director of Goalkeeping Richmond United Development Academy
Director of Goalkeeping Richmond Kickers Elite Youth Programs
Former Division I, II, and III college Assistant Coach
Played for Gillingham F.C. and Chelsea F.C. Academies
England U-18 Schoolboy International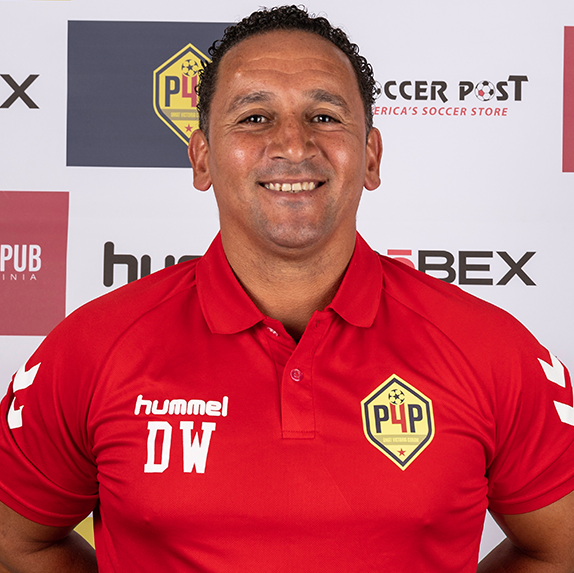 DAVE WILSON
P4P COACHING DIRECTOR
BRUNO'S MAGPIES HEAD COACH/MANAGER, GIBRALTAR
Previously Gibraltar Manager; Sports Conditioning Coach for Gibraltar National Football Assoc.; Assistant Coach for the Royal Navy Senior Squad.
Qualifications: U.E.F.A. 'A' License, U.E.F.A. 'B' License, S.F.A.; F.A. Pitchside course; F.A. Intermediate First Aid for sports; F.A. licensed Coached Club, level 2 cert (QCF).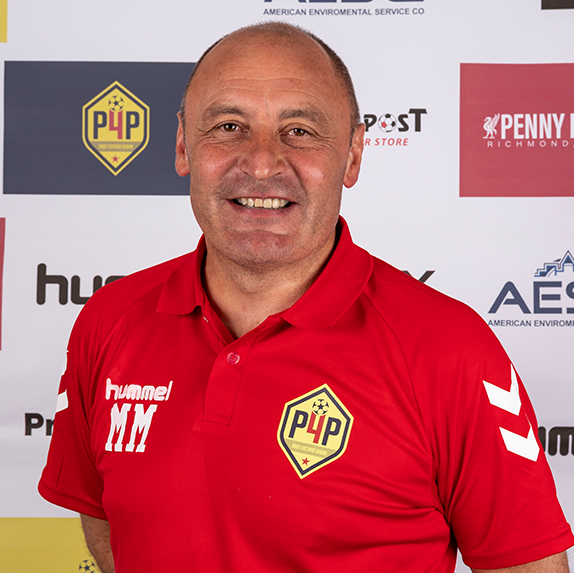 MAURICE MALPAS
P4P COACHING DIRECTOR
FORMER ASSISTANT MANAGER, INVERNESS CALEDONIAN THISTLE FC
Former Assistant Manager Scotland U-21
Former Director of Football, Raith Rovers FC
Former Assistant Manager Hibernian FC
Former Manager Swindon Town FC
Former Manager Motherwell FC
830 Appearances for Dundee United FC
55 caps for Scotland, playing in two World Cups and one European Championship
Scottish League and Cup Winner
Inducted into S.F.A. Hall of Fame 1992
Qualifications: F.I.F.A. Pro License; U.E.F.A. 'A' License, U.E.F.A. 'B' License, S.F.A.